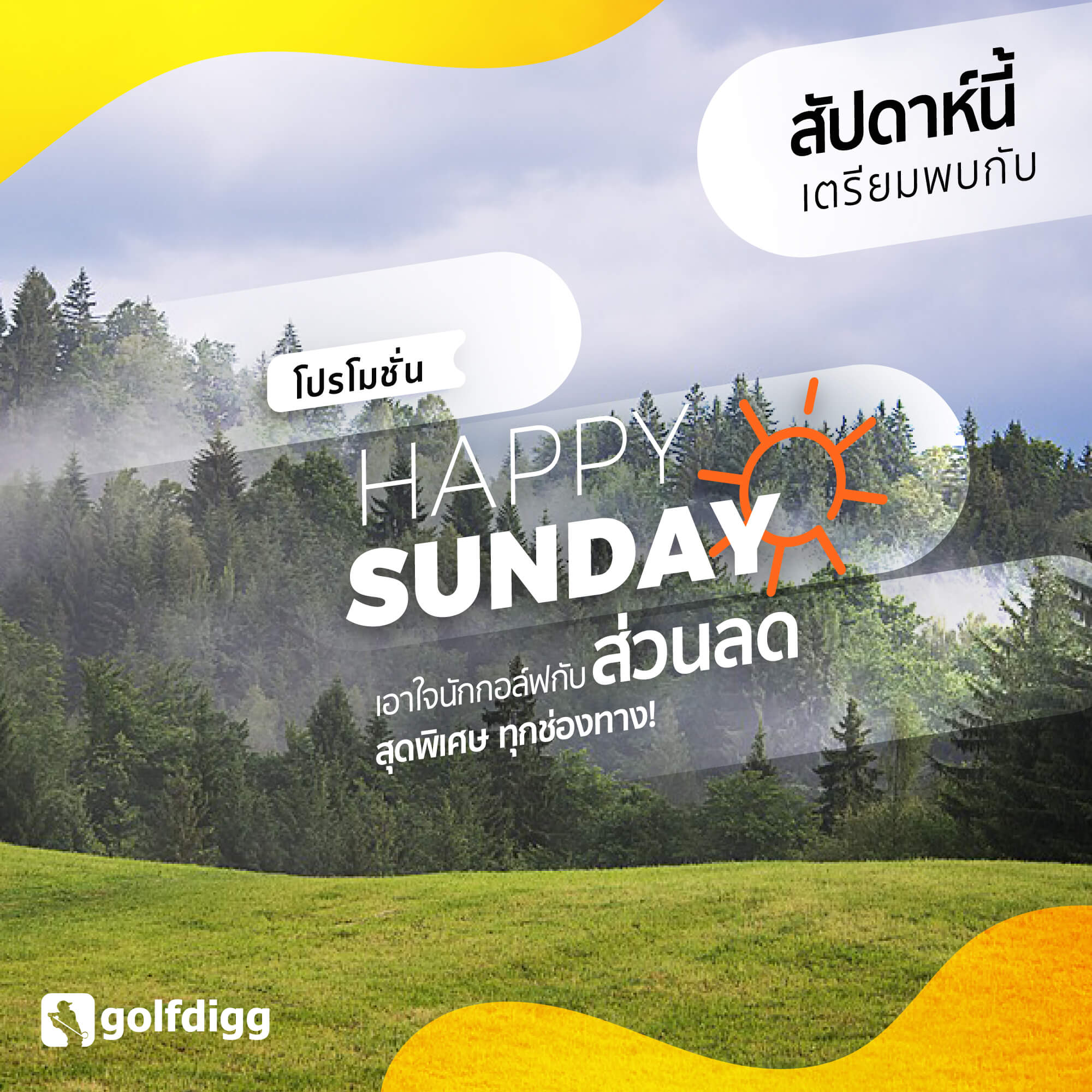 โปรโมชั่นพิเศษ  
รับส่วนลดกรีนฟี 200 บาท
เมื่อจองออกรอบผ่านแอปฯ golfdigg
 ในวันอาทิตย์
ทุกสัปดาห์
รายละเอียดการใช้ส่วนลด
-ใส่รหัสส่วนลด ในช่อง Use Promotion
ก่อนชำระเงิน
-รับส่วนลดทันที 200 บาท
-ส่วนลดใช้ได้ภายในวันอาทิตย์ที่แจก เท่านั้น
-ส่วนลดสามารถใช้จองกรีนฟี
ล่วงหน้าได้ 7 วันตามปกติ
ติดตามส่วนลด ได้ทุกช่องทาง ดังนี้
แอพพลิเคชั่น golfdigg: inbox
golfdigg Line Official: @golfdigg
Facebook Fanpage: golfdigg
Get 200 THB off for booking green fee on every Sunday !
How to use:
-Get Sunday discount code from any of golfdigg channel (Facebook Page, Line Official, application)
-Apply the code at "USE PROMOTION" before payment.
-The discount can only use for green fee booking.
-The discount will expire at midnight of the day.
Golfdigg Channel
Application : inbox
Golfdigg Line Official : @golfdigg
Facebook Page : golfdigg
หรือดาวน์โหลดฟรีได้แล้วผ่าน